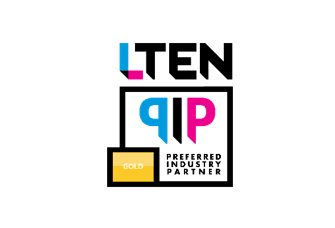 May 31, 2018 – Durham, N.C. – Bull City Blue, a life science learning agency based in Durham, has announced its plans for the 47th Annual Life Science Trainers and Educators Network (LTEN) Conference held in Phoenix, June 11-14. An LTEN Preferred Industry Partner, Bull City Blue will lead two presentations and host several activities at the Bull City Blue exhibit.
At Bull City Blue's exhibit booth (#338), attendees can meet Blue Bull (Did he prevail?!) and Bull City Blue executives. Attendees can also pick up a snapshot of findings from Bull City Blue's Future Learning Organization survey, highlighting key focus areas for training organization evolution.
On Tuesday, June 12, at 12:30 pm, Bull City Blue Co-Founder Nathan Pienkowski, PhD, will present "What is wrong with this training. 5 common mistakes to avoid" in Learning Lab #1. During this interactive Learning Lab, participants will engage with real training examples to uncover five common mistakes that people make when designing training.
On Wednesday, June 13, at 2:00 pm, Bull City Blue Vice President Sue Iannone and AbbVie Global Learning Director Ray Kopcinski, will deliver "Global Product Launches: How to Evolve a Global Learning 'Apparatus' into a 'Learning Launch Machine'" in Grand Sonoran H. This session will highlight a leading life science organization's approach to designing a sustainable process to deliver solutions for new product launches and set up local markets for success.
"LTEN is a pivotal time for leading agencies like Bull City Blue to interact with the learning leaders we serve and discuss the challenges they're facing," said Co-Founder and President Garry O'Grady. "We're coming, locked and loaded, with solutions and perspectives to help training organizations keep pace and evolve," said O'Grady.
Learn more at https://bullcityblue.com/lten2018.